Waternixie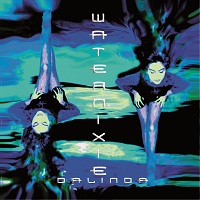 From the music and production of Turquoise (ARCmusic), which she successfully recorded in collaboration with Hossam Ramzy of the Gabriel, Plant and Page fame, Dalinda is back, this time with Waternixie.
Her new album takes a new approach: produced by Pete Murray, a maverick producer known for taking on interesting projects, it crosses over into other sounds, other musical territories, never leaving the Arab influence, or shall we say, their beat, completely.
Dalinda bridges the gaps and she does so with the help of various languages the songs are in, and musicians such as Ivan Hussey, Geraint Roberts, Pete Riley, Hassan Shalf, to name a few, all handpicked to bring their flair to this, as Hossam Ramzy himself describes: "...thoughtful, eclectic and worldly music that expresses various genres (of music) while extending to new dimensions of experience".
Dalinda's journey with Waternixie is a personal one. She revisits Southern Slavs, the land of her parents, through an a capella rendition of the old "Dimitrije Sine Mitre"; she expresses a myriad of sentiments for her birthplace, Libya, elusively calling it "Phantom Port 32N 13E". The song was created before the fall of the regime, during the uncertain times, hence the peculiar addition of geographic coordinates. She speaks of her fears, her nightmares, her dreams and ultimately her "fate" in Waternixie.
And she dedicates the album to her mother, and to her daughter.
Extensive press, radio play and interview campaign has been put in motion in an attempt to reach her fans and gain new ones. Dalinda will also be a part of the coming season of festivals in the UK, as well as in other parts of the world.